Access all marina-based services on your mobile phone
Falco offers marinas a white-label mobile app to reinforce customer relationships.
This customizable mobile interface is offered by marinas to their boaters as well as transient boaters and other users.
To connect marina to its users
Check out useful information of the marina:
Weather, Wifi code, timetables, useful phone numbers, webcam, tides
Dematerialisation of marina-based services:
Contract renewal (COVID context), invoicing, departure declaration
Improve the communication by the marina:
News feed & local events, environmental protection, weather alerts
Online booking and purchasing platform
allowing marina users to access a whole ecosystem of services on their mobile.
Technical services offered by the marina or its partners
Handling, cleaning, repairs, coaching, conciergerie...
Leisure activities and tourist services:
Offers by the town, club activities...
- Fixation Dual Lock 3M Marine
- Inox mounting brackets 316L
- Size: 10x10 cm
- Weight: 400g
- Supply: 1 battery AA 3,7V
- Autonomy: 5 to 10 years
- Warranty: 2 years
- Certifications: CE, FCC
- Marine product: IP67, surface treatment, tropicalisation, silica bag
- Embedded home automation: temperature, humidity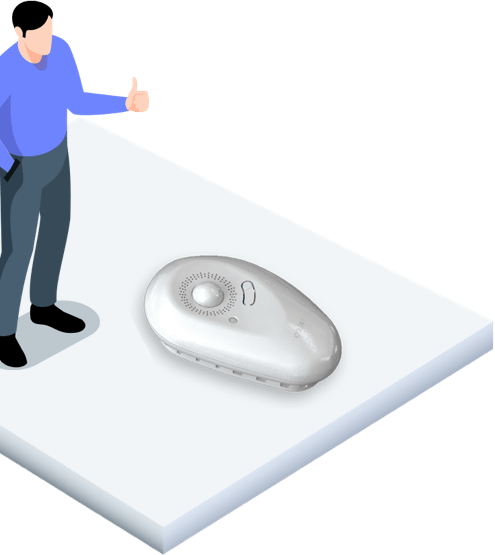 The Falco connected boat is an innovative boat protection service offered by the port to its boaters. A wireless box aboard, connected to a mobile app allows the boater to:
be informed remotely and in real time in case of incident (intrusion, theft, collision, fire, ship list)
find out about the confort conditions aboard (temperature, humidity)
request marina intervention and monitor the operation in case of event on the boat

be entitled to reduction in insurance premium and deductible (from partner inscurance companies)
Wireless technology (energy autonomy), non-intrusive, no GPS
Compatible Operating Systems :
(Android, IOS, Windows, Mac OS)
Compatible Operating Systems :
(Android, IOS, Windows, Mac OS)

All included: control the cost of maintenance and support